Highland High School

In Memory
Dave Jacobsen VIEW PROFILE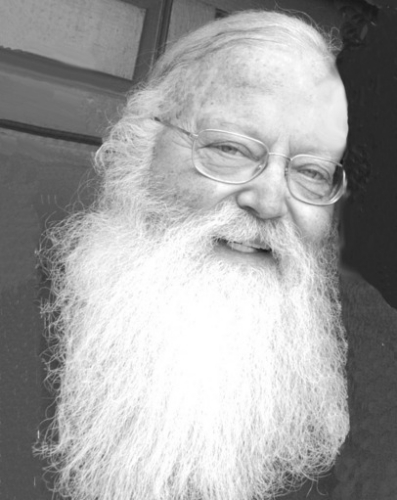 1948 ~ 2017
David Richard Jacobsen, Dave, passed away on March 15th due to a long battle with life's complications. He was born September 9, 1948 to Bertina and Richard Jacobsen. He lived most of his life in Salt Lake City, attending Highland High School and the University of Utah.
He married Nancy Bemis in 1970 and had two children, Abi and Zach. Dave and Nancy created a business together refinishing and restoring antique furniture. With his young family, adventures and magic were a way of life. This philosophy has become his legacy and continues today through his children and grandchildren.
Dave bought and fell in love with property in Fremont, Utah, and after his divorce spent long weekends and any free time possible loving and living his dream in the country. He met and fell in love with Ann Lee and soon she joined him in Fremont. They married December 21st, 2009, and have enjoyed nearly 20 years together. With his expert carpentry and her loving attention the two of them have created a truly magical oasis in Fremont.
While Dave was a magnificent carpenter, having made numerous pieces for the Salt Lake City and County building, including the Mayor's desk, the work that truly filled his soul was teaching art at the Aspen Ranch in Loa, Utah. He was so proud of the transformations that he witnessed with the troubled kids at the Ranch.
If the path to Heaven is lined with those that we have loved, then Dave's path is full of beautiful souls. Including his mom and dad, his brother Mike, his best friend Rob Mendenhall, his grandson Oliver who thought so highly of his Grandfather, and countless beloved pets, most notably Breezy, the one who saved him.
Those of us still here and loving Dave include his wife Annie, his children Abi and Judd Bateman, and Zach and Fiona Jacobsen, his two adoring sisters Jan Jacobsen and Christine Hansen, his stepchildren Linda McGrath and Ben Childs, his grandchildren Allie Dae, Oliver (in spirit), Ava, Shaun, Mackenzie, Lainey, and Abby, his far-reaching extended circle of family and friends, and his furry kids Chloe, Brown Bear, Awesome Possum, Juliet, and Mr. Yippers. With deep love and appreciation we extend a very special thank you to his two hospice angels, Shalice and Doreen.
A celebration of life will be held on Earth Day, April 22, in Fremont, weather permitting. With Dave in mind, please take a minute to share some kindness today. -
Click here to see Dave's last Profile entry.