Highland High School

In Memory
Karren Turner (Endo) VIEW PROFILE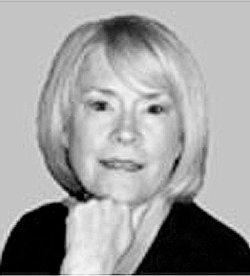 Karen Jessie Turner Endo
Born July 23, 1948 in Salt Lake City, Utah at St. Marks Hospital to Roy and Norma Turner.
She passed away January 9, 2005 after succumbing to Cancer.
Her spirit and dreams live on in all of us: her father - Roy D. Turner, her sisters - Victoria and Pamela, her children - Robbie, Travis, Nathan, Shallyn, Keaton and Devin. She was a wonderful mother and friend. She nurtured and cared for us all.
Our prayers and love will find her in the arms of our Lord where she is looking down on us. - Those she had to leave behind. She will be missed.
Graveside services will be held Thurs. Jan. 13, 2005 at 1:00 p.m. at the Larkin Sunset Gardens Cemetery, 10600 South 1700 East. Friends and family may call at the Mountain View Mortuary, 3100 East 7800 South Thurs. from 11:00-12:30.
Click here to see Karren's last Profile entry.